Main Blog Article Content
It is with great sorrow that we announce that Robert (Bob) Oldham (1934-2022), a longtime director on the Power Financial Credit Union Board of Directors, has passed away.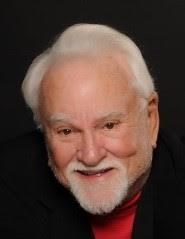 Bob was a wonderful individual and a tireless and unwavering advocate for the members of the credit union. For 35 years, Bob was a dedicated director and part of the governance leadership that saw the credit union grow and transition from FPL Credit Union, to Power1 Credit Union and now Power Financial Credit Union. His good humor and commitment to improving our cooperative will be greatly missed.
Bob passed away on January 5th, 2022 at his home in Davie, FL surrounded by his loving family. Born in Miami, FL, on March 26, 1934, he is preceded in death by his parents Harry Lindsay and Betty Ott, his sister Judith Kaplan and brother James Oldham. He is survived by his wife, Carol, of 38 years, and his three children, Deborah (Taylor) Renney, Michael (Susy) Oldham, and Steven (Nancy) Oldham. He is also survived by his five grandchildren, nieces, and nephews.
Bob graduated from Miami Edison High School. He proudly served proudly in the U.S. Navy from 1957 to 1980 and continued his service in the U.S. Army from 1980 to 1984. He received his Bachelor's degree from Barry College (University).
Bob's long career with Florida Power and Light spanned more than 42 years. Additionally, for 35 years he volunteered his time as a board member for Power Financial Credit Union.
Our thoughts and prayers are with Bob's family and friends as they deal with this loss. Thank you, Bob, for all that you have done for the credit union and our members.