Main Blog Article Content
4 MIN. READ
Identity theft is one of the fastest-growing types of crime, facilitated in part by the amount of personal data available online. Being a victim of identity theft can be stressful and overwhelming, but it's crucial to stay calm and act fast. And, given how prevalent this type of crime is, it can be helpful to educate yourself about the steps to take in case it ever happens to you.
What is Identity Theft?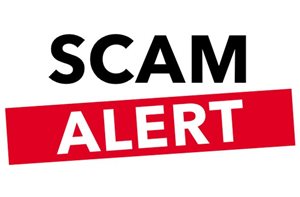 With
one case every 14 seconds
, identity theft is becoming more and more common. It can take different forms, from taking over your bank account to opening new credit cards in your name. Some criminals will even use your identity to submit fraudulent benefits claims, commit insurance fraud, or steal your tax return.
Government benefits fraud accounts for
31% of cases
, and schemes where the criminal opens new credit card accounts aren't far behind at 29%.
While you can take steps to prevent fraud, it's difficult to address the multitude of risks that exist:
Criminals can use an unsecured Wi-Fi network or phishing emails to steal your login credentials
Data breaches can result in personal information being available on the dark web
Scammers are using more advanced techniques to trick you into sharing your information, such as social engineering
Stolen or discarded electronics and documents can result in your personal information falling into the wrong hands
What to Do if a Criminal Steals Your Identity
Your priority should be to report the fraud and apply some fraud-prevention strategies to stop the criminal before they can do more damage.
Assess the Extent of the Problem
What information does the criminal have access to? What can they do with this information? Answering these questions will help you figure out which accounts you should protect.
You can start by reviewing your recent bank/credit union and credit card statements, requesting a
free copy of your credit report
, and looking for anything unusual.
Report the Fraud
You should report the fraud as soon as you notice it. Contact the companies involved, whether it's your financial institution, credit card company, an online shopping site, or a collection agency. Organizations typically have departments that specialize in handling these cases.
You should also report the fraud to the FTC by visiting
IdentityTheft.org
or
ReportFraud.ftc.gov
. You can file a report by calling 1-877-438-4338, but reporting the fraud online will give you access to helpful resources. Reporting the fraud with the FTC will support this organization's fraud-prevention efforts, and you'll get an official affidavit.
Your
state's attorney general website
might have additional resources.
Should you report the fraud to the police? It's unlikely that your local law enforcement agency will be able to track down the criminals. However, you should go to the police if you suspect someone you know. Obtaining a police report can also be helpful when dealing with creditors.
Take Steps to Prevent Fraud
Use this fraud-prevention checklist to protect yourself:
Change all your passwords
Freeze your debit or credit card
Review all your accounts for transactions you don't recognize
Check your credit report and look for new accounts you didn't open
Freeze your credit or place a fraud alert on it
Visit your local post office to make sure a fraudster didn't file for an address change to divert your mail
How Does Identity Theft Impact Me?

Having your identity stolen is a stressful event. You might find yourself locked out of your accounts and can even lose money.

Credit Score

The good news is that you can dispute any unauthorized charges and new accounts once you get an affidavit from the FTC. However, this process is time-consuming, and it can take a few weeks before the three credit bureaus update your credit report. Meanwhile, you will likely see your credit score drop.

Financial Liability

As long as you report the fraud to the FTC within two days of discovering it, you'll only be responsible for up to $50 in financial liabilities.

Some financial institutions offer a $0 liability clause or will waive the $50 liability as part of their customer service policy. However, if you fail to report the fraud in time, it will be up to your financial institution to decide if they want to reimburse the stolen money.

Future Risks

Unfortunately, it's difficult for law enforcement to catch identity thieves. These criminals are usually free to keep operating once they have obtained your personal information.

You need to take a few fraud-prevention steps to anticipate future risks. You can prevent fraud by placing a fraud alert on your credit report. Creditors will have to contact you and verify your identity before opening a new credit line.

You can choose to freeze your credit as an alternative. In this case, you'll have to give your authorization before the credit bureaus can release your credit report.

You should also file your tax return early and contact the Taxpayer Protection Program or file Form 14039 if the IRS rejects your return because of a pre-existing fraudulent filing.

Stay Safe with Power Financial Credit Union

At Power Financial Credit Union, security is one of our priorities. We keep your finances and personal information safe by using the latest fraud-prevention tech and keeping up with the latest fraud trends.
Find out more about the steps we take to
prevent fraud and protect our members
.