Main Blog Article Content
3 MIN. READ
The holiday season is a time for family, friends, food and fun. Unfortunately, it is also prime time for unscrupulous individuals looking to take advantage of your goodwill. Here are 12 tips to protect your personal and financial information during the holiday season.
Day 1 – Enjoy Safe Gifting
Remember to shop safely during the holidays! Only use trusted,
secure websites
when shopping online or on your mobile device.
Day 2 – Don't Save This Season
Don't save credit or debit card information while opening new online accounts or to devices when purchasing that perfect gift or making holiday plans!
Day 3 – Warm Wi-Fi Warnings
Avoid using public Wi-Fi when traveling to grandma's house or strolling through the mall this year. Public Wi-Fi is not secure!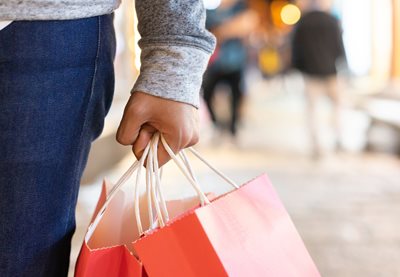 Day 4 – Holiday Jam Not Spam
Watch out for holiday spam. Unsolicited emails, text messages and phone calls looking to trick you into action. If you don't know the sender, don't click! If no caller ID, let the call go to voicemail.
Day 5 – Mischief Is for Elves
Monitor your credit union account and credit card usage carefully during this season and keep your holidays merry and bright. Report any suspicious activity immediately.
Day 6 – Planes, Trains or Sleds
Take a quick moment to notify us of your travel plans so that your credit and debit cards are not flagged for possible fraudulent activity and usage is not interrupted.
Day 7 – 'Tis the Season for Alerts
It just takes a minute to set up account and credit card notifications. Be alerted of usage and monitor limits wherever you are this holiday season.
Day 8 – Password Peace
Never share your passwords. Update them about every 90 days and create strong passwords using a combination of upper- and lower-case letters, numbers and special characters.
Day 9 – Watch Out for Scrooges
This holiday season play it safe: stay aware of your surroundings while in public and if you need to visit an ATM for last minute cash.
Day 10 – Avoid the Holiday Rush
Last minute deals can be tempting! Never feel pressured into making a purchase or sending money. Verify any contact that is offering you a limited-time offer or a deal that is too good to be true.
Day 11 – Don't Get Snowed by Phishing
Watch out for
scammers
posing as Power Financial Credit Union trying to get information or trick you into taking an action. We will never contact you and ask for personal or account information. Never share a onetime PIN unless you initiate the call.
Day 12 – Start the New Year Right
As we close out the year, we encourage you to take time and share what you know about avoiding fraud and scams with those you love. Power Financial Credit Union wishes everyone a safe, bright and happy holiday season!